Services offered at Head2toe Brunswick Physio Melville Road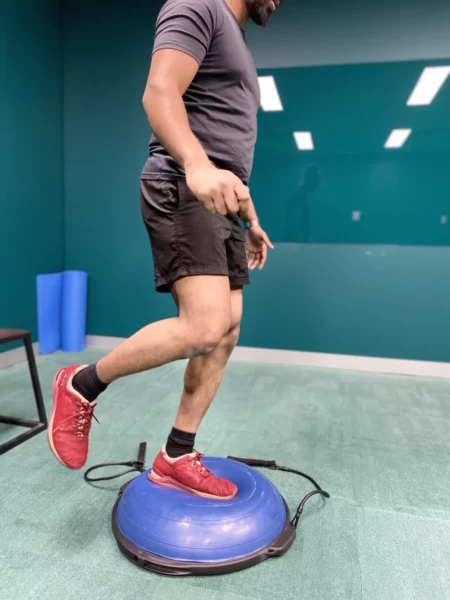 Around Melville road and experiencing pain or discomfort in your body? Physiotherapy can be a great solution to help alleviate your symptoms and improve your overall well-being. In this blog post, we will explore the benefits of Head2toe Brunswick Physio near Melville Road and how our services can help you achieve optimal health and wellness. Whether you are recovering from an injury, managing a chronic condition, or simply looking to improve your physical performance, Head2toe Brunswick Physio near Melville Road has a range of treatments and therapies to suit your needs.
Services Offered
Physiotherapy
Manual therapy techniques to address musculoskeletal issues
Exercise programs tailored to your specific needs and goals
Education and advice on injury prevention and self-management strategies
Pilates
Group classes and one-on-one sessions available
Focus on core strength, flexibility, and posture
Suitable for all fitness levels and ages
Massage Therapy
Relaxation massage to reduce stress and promote relaxation
Remedial massage to target specific areas of tension and pain
Sports massage to enhance athletic performance and aid in recovery
Conditions Treated
Sports Injuries
Sprains, strains, and muscle tears
Overuse injuries such as tendonitis
Rehabilitation after surgery or fractures
Back and Neck Pain
Chronic Pain
Fibromyalgia
Arthritis
Complex regional pain syndrome (CRPS)
Benefits of Brunswick Physio Melville Road
Personalized Treatment Plans
Thorough assessment to identify the root cause of your pain
Tailored treatment plan based on your individual needs and goals
Ongoing monitoring and adjustments to ensure progress
Experienced and Knowledgeable Team
Highly qualified physiotherapists with years of experience
Continual professional development to stay up-to-date with the latest research and techniques
Collaborative approach to ensure the best possible outcomes for patients
State-of-the-Art Facilities
Well-equipped clinic with modern equipment and technology
Comfortable and welcoming environment for optimal healing and relaxation
Convenient location with ample parking
Conclusion
Close to Melville Road, Head2toe offers a comprehensive range of services to help you overcome pain, improve your mobility, and enhance your overall quality of life. With their personalized treatment plans, experienced team, and state-of-the-art facilities, you can trust that you are in good hands. Don't let pain hold you back any longer - book an appointment with Head2toe today and start your journey towards optimal health and wellness.